Ethernet Networks | Private Line (SONET and Ethernet) | Local Connections | Carrier Services
Ethernet Networks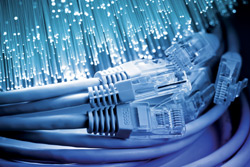 CCT's network is compliant with Metro Ethernet Forum (MEF) standards for our private line and local area network services. MEF standards have become the most popular method for supporting Ethernet transport. Customers like the operational simplicity and the growing availability of compliant equipment. Equipment costs are dropping in this environment, which is driving demand for MEF-based transport services. CCT Ethernet transport is now able to connect your remote offices seamlessly and cost effectively.
Ethernet Private Line (EPL): EPL is MEF-9 and MEF-14 compliant. It provides a connection between any two ports on CCT's ring network. Your communications traffic, be it VoIP or data, is delivered securely and efficiently.
Ethernet Virtual Private Line (EVPL): EVPL is MEF-9 and MEF-14 compliant.  Customers are able to define their VLAN as needed to manage their networks.  CCT will transport those VLANs securely and reliably to a single port or multiple ports, using Link Aggregation, on our network. Customers who need a wide area network to support their mission-critical applications and data transfer can rely on CCT to provide the right service.
Ethernet Local Area Network (ELAN): ELAN is MEF-9 and MEF-14 compliant.  The service provides connectivity between multiple nodes on our network. As with all CCT transport services, ELAN is secure, reliable, and geographically protected.
Ring Protection Switching: CCT Ethernet service is supported by Ethernet Ring Protection Switching (ERPS), a ring-based control protocol that is standardized under ITU-T G.8032/Y1344. ERPS is a protection mechanism that provides sub-50 ms recovery time when an event is detected. Your communications are not interrupted when ERPS is activated.
Private Line (SONET and Ethernet)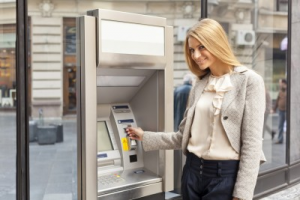 Businesses, government agencies, and non-profit entities require
secure and reliable private communications. Traditional private line services have historically provided end users with these connections, but at a cost — both in dollars and lost productivity from limited bandwidth.
CCT's network offers you a more affordable solution that eliminates congested circuits. Our private line services are delivered over a SONET infrastructure that is ring protected. These services are reliable (99.999% uptime), dedicated to your needs, and highly secure. CCT believes northeast Colorado deserves the best network technology can provide. Working with your local service provider, CCT will get your operations connected so that you can maximize your productivity.
Our SONET-based network provides DS-1, DS-3, OC-n, and TDM-based wave transport. CCT allows you to maintain and/or expand your legacy networks using  secure and dependable connectivity.
Our Ethernet services include:
Ethernet Private Line (EPL, simple point-to-point Layer 2 transport)

Ethernet Virtual Private Line (EVPL, simple point-to-multi-point Layer 2 transport)

Ethernet Local Area Networking (ELAN, simple multi-point-to-multi-point Layer 2 network)
Local Connections
Ordering local circuits is simple with CCT. We will relieve you of having to complete this time-consuming chore and will coordinate the ordering and installation of local access circuits for you. This enables you to focus on your business, the needs of your end users, and other information management matters. Your service order with CCT provides all the information we need to get your network connections up and operational — whenever you need them and with the services you expect.
Carrier Services
CCT carrier services include high-capacity, traditional SONET-based TDM and Ethernet transport at capacities of DS-3, OC-n, 1 Gbps, 2.5 Gbps, and 10 Gbps. CCT also offers wavelength contracts with variable terms to meet your needs.
Wireless Backhaul
Backhaul capacities are growing exponentially, and wireless carriers need circuits to match their needs today and as they expand into the future of 5G. Wireless carriers can aggregate multiple sites on to a single CCT circuit and improve their network efficiency. More importantly, the wireless industry is converting to packet switching. CCT's Ethernet network is the right solution to meet these challenges given its high capacity, secure, and geographically protected design. Due to this level of quality, CCT confidently provides service level commitments.
Wavelength Agreements
CCT offers carriers wavelength contracts so that you can decide what service you want to provide, where you want to connect to customers and other networks, and the length of term that best meets your network planning. CCT is flexible so that your requirements can be fully satisfied.
Broadcast IP Video
Transporting IP video is simple on CCT's network. A single virtual LAN provides you with multicasting capabilities so you can serve any area of northeast Colorado. The opportunity to insert local content or advertising and distribute across the region is now available. Downstream video distributors will be pleased with the cost-effective delivery of video signals.
Dedicated Internet Access
Internet Service Providers, large and small, want an underlying carrier that can deliver high-capacity Internet access while maintaining reliable connectivity—all at an affordable price. CCT meets that need. We provide Ethernet transport to the Internet or to the ISP of your choice in a variety of metropolitan areas. Our main node in Denver connects to the major Internet providers and to Eagle-Net. Internet capacity ranges from 10Mbps to 10Gbps.